Best laptop for minecraft under 300 dollars 2019: Cheap laptop for minecraft – Top affordable laptops for playing minecraft game
Cheap and best laptop for minecraft under 300 in 2019
Are you looking for an affordable laptop for minecraft under 300 dollars? Let the best laptop experts in world help you find the best cheap laptop for minecraft 2017.
When choosing the best laptop for minecraft, go for those that come discrete graphics and decent processor performance. Minecraft is a very popular game by Microsoft and some people just want to buy a cheap laptop for minecraft. Myriad new laptops have been launched in 2019 but not all of them can play minecraft smoothly. This is because minecraft is quite graphics-intensive and you should be buying a good decent laptop that gives you good frame rates while playing minecraft.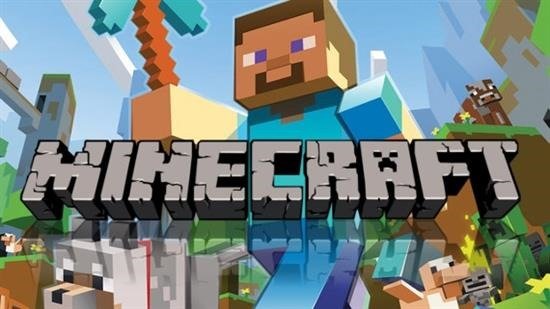 Fortunately, there is no need to buy the most expensive 2000 dollar gaming laptops for playing minecraft. While the game is GPU-intensive, you do not need top of the line gaming laptops to get good frame rate and decent gaming experience. That said, not any 400 dollar laptop will do. You must get one with at least entry level discrete graphics card in order to have satisfactory minecraft experience on a laptop.
What should you look out for when choosing a laptop for minecraft?
Display: Since you will be buying a gaming laptop for playing minecraft, consider getting one with atleast 14-inch laptop display. There is no point in playing the game in even the best netbook as 11" screen do not give you the ideal gaming experience. Resolution is not important here but if you can bag a full HD laptop, your experience will be better.
RAM, Storage: Minimum of 4GB is recommended. 8GB RAM is overkill in a laptop for minecraft but that will make it better for playing other games as well. Also, since we are looking for budget laptops here, 500GB hard disk will do just fine. However, getting an SSD will definitely improve performance by a long shot.
Graphics card: Radeon R5 or Nvidia 800-series discrete graphics cards and above will do just fine. Getting a Nvidia Pascal laptop would be probably a bit overkill but if you are planning to play other high-end games, then laptop with Pascal GPU is a wise investment. That being said, something with latest Intel i5 or i7 processor will do just fine too for playing minecraft. Just make sure they are of 6th or 7th generation.
Which are best cheap laptops for minecraft under 300 dollars?
HP Pavilion 15
The HP Pavilion 15 is powered by quad core AMD A6 processor and has Radeon R4 graphics card that handles Minecraft and similar games just fine. It has good build quality and full size keyboard. It comes with 500GB hard disk, 4GB RAM and gives you around 5 hours of runtime. It is cheapest laptop for minecraft under 300 dollars on this list.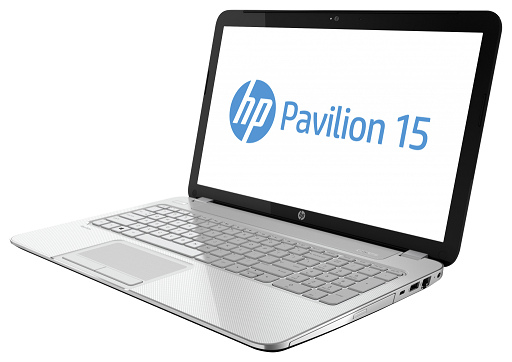 # Quad core AMD A6 processor, AMD Radeon R4 Graphics
# 15.6″ high-definition anti-glare 1366×768 pixel resolution
# 500GB HDD, 4GB RAM, DVD drive, 5- hour battery life
Dell Inspiron 15
Dell Inspiron 15 is one of the most well-built laptops out there. It features quad core processor backed by dedicated AMD Radeon R5 GPU which makes it ideal laptop for minecraft and other games. You also get great battery life with this Dell machine, easily crossing 5-6 hours on single charge. It has 6GB RAM which lets you play the game even with the biggest maps easily and without jerks.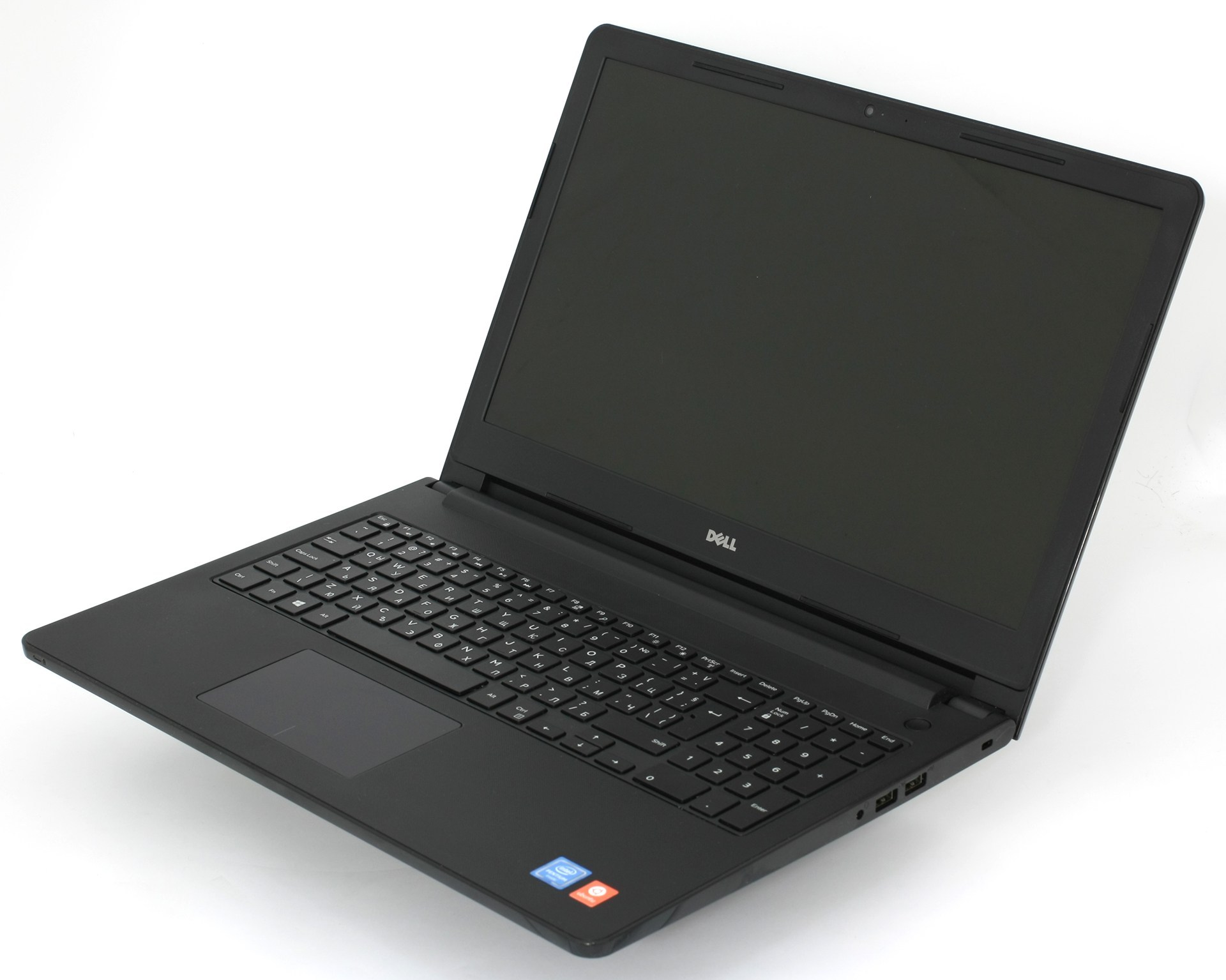 * 15.6″ LED backlit screen with Truelife HD
* AMD A8-7410 Quad-Core Processor, AMD Radeon R5 Graphics
* 6GB RAM, 500GB HDD, DVD RW
* WiFi, HDMI, Bluetooth, Windows 10
Lenovo Ideapad 110
Lenovo Ideapad 110 comes with powerful i3 processor and 1000GB hard disk which is helpful for storing lots of files and applications. At 5lbs, it is quite lightweight for a 15" laptop that has dedicated numeric pad as well. It is the one of the best laptops for minecraft under 300 dollars.


| 15.6″ 1366×768 HD LED Laptop, Dual Core intel i3-6100U 2.3 GHz, 4GB RAM, 1TB HDD, DVD-RW, Wireless-AC, Bluetooth, HDMI, Windows 10
Asus X555DA-WS11
Its AMD A10 quad core processor is the most powerful CPU AMD has ever created for laptops and since the CPU is accompanied by AMD Radeon R6 graphics, you will have no problem playing Minecraft on this cheap laptop. For storage, Asus X555DA comes with generous 1TB (1000GB) hard disk, 8GB RAM and a DVD writer for reading and writing optical disk drives. It is definitely our top affordable laptop for minecraft in 2019.


* 15.6-inch display with 1366 by 768 resolution
* AMD A10-8700P 1.8 GHz (Turbo to 3.2 GHz) processor, Radeon R6 graphics card, DVD drive
* 1000GB HDD, 8GB DDR3 RAM, 2x USB 3.0, USB 2.0, HDMI, VGA ports and card reader
Lenovo Flex 3
Lenovo Flex 3 packs full HD display and features powerful i7 processor + Nvidia 940M dedicated graphics card offering stellar minecraft and gaming performance. You get nice 1000GB hard disk space, touchscreen display and 8GB RAM with it. Lenovo Flex 3 comes with 15.6″ display packing full HD 1920 x 1080 pixel resolution that can be rotated all the way to back and then be used as large windows 10 tablet. A top-class, feature-rich laptop for minecraft.


* 15.6″ Full HD display: 1920 x 1080 resolution, touchscreen
* Intel Core i7-6500U dual-core processor with NVIDIA GeForce 940M 2GB graphics
* 8GB DDR3L 1600 MHz; 1TB 5400 RPM HDD; backlit keyboard
* 6 Hours 3-Cell Li Battery, Weighs 4.63 lbs. and measures 0.9″ thin
Acer Aspire E 15
Acer Aspire E 15 is a bit overkill if you only want to play minecraft but still recommend getting it as this is so cheap and offers so much more. It has Nvidia GeForce 940MX discrete graphics and latest i5 processor that is backed by latest DDR4 RAM. Nifty features include full HD display and backlit keyboard.


* 15.6 Full HD screen, 1920×1080 pixels
* Intel Core i5-6200u processor, NVIDIA GeForce 940MX GPU
* 8GB DDR4 RAM, 256GB SSD, Windows 10
* DVD drive, USB Type-C port, 2x USB 3.0, 1x USB 2.0, HDMI
Asus ZX53VW
Asus ZX53VW is a monster of a laptop. Built like a tank, this Asus gaming laptop features latest i5 processor that is accompanied by NVidia GeForce GTX 960 4GB discrete graphics. The incredibly powerful GPU makes it the best laptop for video editing and high end gaming. The screen has been given anti-glare treatment so brightly-lit environment wouldn't affect your gameplay. There is new DDR4 8GB RAM in it and a very spacious 512GB SSD so no stutters or low-storage problems and at the same time, extremely fast loading of graphics. Must have for jitter-free gameplay. The best laptop for minecraft in 2019. Slightly expensive but absolutely worth it. It is definitely an overkill for minecraft but an excellent buy if you are planning to play other resource-intensive games.


* 15.6″ Full HD screen, 1920×1080 pixel 1080p resolution, backlit keyboard
* Intel Core i5-6300HQ standard voltage Quad-Core Processor that goes upto 3.2GHz, Nvidia GeForce GTX 960 discrete GPU
* 512GB SSD, 8GB DDR4 RAM, HDMI, D-SUB, USB Type C, 802.11a/c WiFi, and SD Card Reader.
Dell Inspiron 14 5000
This is one of the most affordable laptops with discrete Nvidia graphics and Intel Core i7 processor. It can handle minecraft or any modern windows game with ease and deliver you good frame-rates. It has solid build quality and professional looks but our favorite feature is its touchscreen that has multitouch support. So you can do all those iPad-gestures on it. The keyboard is backlit and extremely comfortable, even for typing long documents. An affordable and feature rich laptop for minecraft.


* 14″ toucshcreen LED Backlit Display with Truelife and HD resolution (1366 x 768), multitouch supported
# Intel Core i7-5500U 2.40 GHz with Turbo Boost + Nvidia Geforce 920M discrete graphics card
* 1000GB HDD, 8GB RAM, Tray load DVD Drive, Stereo speakers + MaxxAudio
* Dell Wireless-N, Bluetooth 4.0, Ethernet and HD webcam
So there you have the list of best laptops for minecraft. As said earlier, any mid range gaming laptop will do just fine. You just have to check if the comes with decent GPU. Let us know if you have any questions by dropping us a mail.