Best ultrabook with touchscreen in 2019: Best laptops with touchscreen: Affordable touchscreen ultrabook on sale in 2019
Top ultrabook with touchscreen in 2019 – touchscreen ultrabook laptop
Top ultrabook laptops with touchscreen panel allow you to interact directly with the laptop using your fingers
The laptop experts will help you find the best ultrabook with touchscreen laptop in 2019. These ultra thin laptops pack touch panel allowing users to directly interact with the ultrabook using their fingers. Since the newer operating systems like windows 10 are fine tuned for touchscreen, the user experience is excellent and it is almost like having a slate tablet built in to your ultrabook laptop.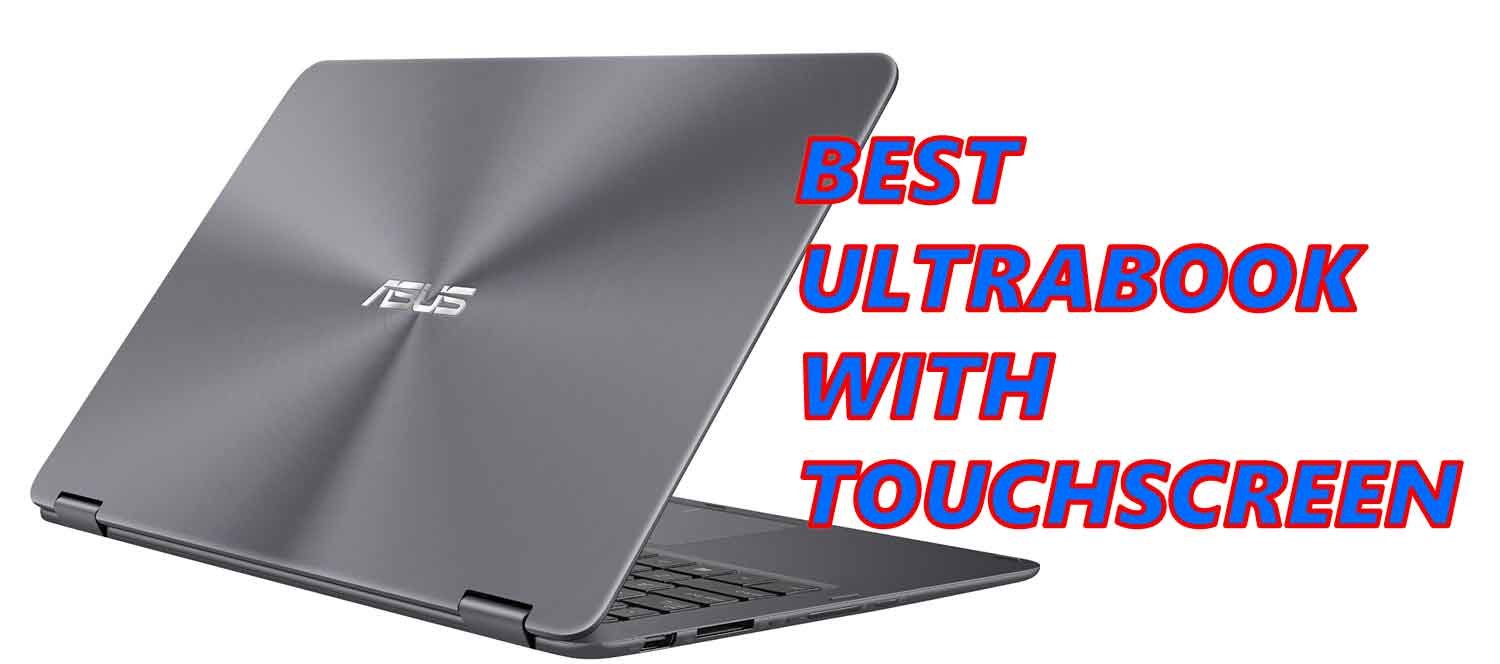 Best ultrabook with touchscreen: What should you look out for when buying best touchscreen ultrabook?
Processor: Since you will buying this laptop for getting some work done, make sure you go for atleast an i3 processor. The latest i3 processors from Intel pack quite a punch. You would not want to get an ultrabook that takes a long time to process your actions. You are buying an ultrabook with touchscreen for ease of use and fast processing, not for waiting.
Screen size: Go for ultrabook with 11" screen if you are looking for a highly mobile laptop. Otherwise, going for something with 13" or bigger makes more sense. Also some ultrabooks are hybrid in nature allowing users to use them as slate tablets by either detaching the display part or rotating keyboard. These 2 in 1 hybrid ultrabooks are quite popular these days. That being said, some ultrabooks with touchscreen come with bigger 15.6-inch screens as well and they double as big windows 10 tablets.
RAM: Windows 10 runs surprisingly well on recent laptops that come with 2GB RAM + SSD combo. 4GB RAM would not hurt if you do a lot of multi tab web browsing and run RAM-hogging apps. For best performance and experience on an ultrabook, get 8GB RAM.
Storage: Stay away from hard disk storage and go for the ones with SSD or eMMC storage solutions. This newer type of storage is shock proof and windows 10 is tweaked for it so you get excellent performance. For instance, eMMC or SSD equipped laptops resume within couple of seconds from sleep.
Battery life: You are going to be on the move with this ultrabook with touchscreen so make sure the laptop you are going for offers at least five hour of battery life. Find ultrabooks with best battery life here if having all day battery is top priority.
HP Envy 15-as020nr
HP makes some of the best ultrabooks on earth and this one showcases everything they have achieved over the past few years. It comes with whopping 12GB RAM and 256GB M.2 SSD that is one of the fastest SSDs out there. HP Envy 15 is for those who have been yearning for an ultrabook with touchscreen that takes performance seriously. It is engineered to help you fulfil your dreams by offering a powerful i7 machine that weighs only 4.3 pounds and is incredibly thin. Despite being so thin, HP managed to pack in Bang & Olufsen stereo speakers that sound great. It has an extremely nice full size backlit keyboard too. Easily the best ultrabook with touchscreen of 2019.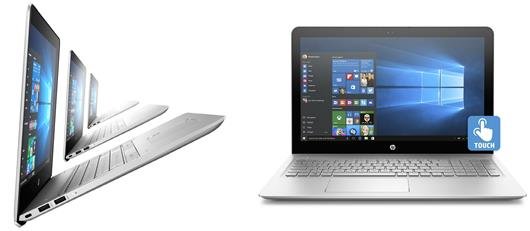 * 15.6-inch diagonal Full HD IPS UWVA multitouch-enabled edge-to-edge glass (1920 x 1080).
* Intel Core i7-6500U Processor 2.5GHz with turbo boost up to 3.1GHz
* 12GB DDR4 SDRAM Memory, 256 GB PCIe NVMe M.2 Solid State Drive, Up to 10 hours and 45 minutes of battery life
Asus ZenBook Flip UX360CA
If money is not a problem, then Asus ZenBook Flip UX360CA is the best ultrabook with touchscreen panel. It has excellent 13.3″ full HD IPS panel that has super wide viewing angles. Powering it all is the latest processor from Intel and a spacious and fast 512GB SSD and 8GB RAM. With those amazing specifications, this Asus ultrabook is super difficult to beat.


# 13.3″ 1080p display packing 1920×1080 resolution
# Intel Core m3-6Y30 skylake processor
# 8GB LPDDR3 (On Board), 512GB M.2 SATA3 SSD
# Audio by ICEpower; comes with Carrying Sleeve.
Dell Inspiron i5378-7171GRY
This is the one of the well equipped ultrabook with touchscreen out there. It allows you to use the laptop in three modes, tent, tablet and laptop. Equipped with full HD touchscreen display, this Dell laptop runs on latest i7 processor and comes with 8GB RAM and 256GB SSD that offers excellent user experience and instant app-launches. If you are looking for a laptop for doing photo editing, video editing and similar tasks, this is the one to get.


# 13.3″ full HD touchscreen display
# Intel Core i7-7500U 3.5 GHz Processor with integrated Intel graphics
# 8GB DDR4 RAM + 256GB SSD
HP Pavilion 13-s120nr
If you are looking for best valued ultrabook that comes equipped with touchscreen, then there is no better than HP Pavilion 13-s120nr. It offers decent specifications, plenty of storage and runs latest windows operating system. Plus, it looks sleek and offers great user experience.


# 13.3″ HD LED display
# Intel Core i3 6100u ultrabook processor
# 6GB RAM + 500GB HDD
Lenovo Flex 4
Lenovo Flex 4 is an affordable ultrabook with touchscreen that offers excellent performance, plenty of memory and storage. You can use this ultrabook hybrid in four modes including laptop, tablet, stand and tent. Performance is amazing thanks to i5 processor backed by 8GB RAM and 1000GB hard disk. The screen packs full HD resolution that lets you work with more content at a time. It also makes it a perfect multimedia machine. It weighs only 4.6-lbs and easy to carry around.


* 15.6″ Full HD Touchscreen Display, 1920×1080 pixels
* Intel Core i5, 8 GB RAM, 1TB HDD, Windows 10, backlit keyboard
Dell Inspiron i3179-0000GRY
Dell Inspiron i3179 is a compact ultrabook with touchscreen that is made for travellers and mobile users. You can flip the screen and use it as standalone tablet. Thanks to latest Intel Core M3 processor, you get much more power than even the best netbooks while delivering excellent battery life of 6-8 hours.


* 11.6-inch screen with 1366×768 pixels, touchscreen
* Intel Core m3-7Y30 processor clocked at 2.6GHz
* 4 gigabytes of memory, 500GB HDD
Toshiba Satellite Fusion L55W
Toshiba makes some of the best laptops on earth and this one showcases everything they have achieved over the past few years. It offers four usability modes, laptop, stand, tent and tablet giving user total freedom on how he or she wants to use it. It comes with whopping 8GB RAM and offers great user experience. This is also a great business laptop as this ultrabook offers keypad for crunching in numbers quickly.


* 15.6-inch diagonal, Full HD (1920 x 1080), 1080p TruBrite, multitouch IPS display
* Intel Core i7-6500U 2.5 GHz processor, 8 GB RAM, 256 GB SSD
Lenovo G50
This is the most feature packed Lenovo laptop released till date. Packed with touchscreen, dedicated numberpad on keyboard, DVD writer, great battery life and excellent performance – all for under 400 dollars. An excellent cheap ultrabook with touchscreen.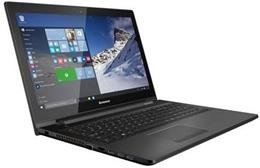 # 15.6″ HD Touchscreen, Wide Screen Support, 1366 x 768 Resolution, LED backlight for Bright, Crisp Visuals, Intel HD Graphics 5500 Shared system memory
# 5th Generation Intel Core i3 Broadwell (2.2 GHz) Dual-core Processor
# 4GB DDR3L Memory, 500GB SATA Hard Drive, DVDRW
# Intel Core i3 5015u processor with integrated graphics
# 6GB RAM, 500GB HDD