Best cheap laptop with SSD drive 2019: Cheap Solid state drive ultrabook laptops – Top laptops with SSD
Best laptop with SSD drive – Top cheap SSD laptops in 2019
A laptop with SSD drive is considered superior over non SSD laptops in 2019. This is because an SSD brings so many advantages over the old spinning disk called hard disk. Cost of SSD laptops have come down considerably and you will be able to find a decent cheap SSD laptop for under 1000 dollars easily.
We will help you find the best laptop with SSD drive of 2019. There are a number of reasons why people are jumping to laptops with SSD from their old laptops that felt slow even with faster processors. It might sound funny but if you get a laptop with fastest processor and pair it with a slow hard disk spinning at 5400rpm, you will not feel it much faster when loading applications or transferring data. This is because the speed of your computer will be throttled by slower speed of your slow storage media which in that case is hard disk. That is why a laptop with SSD and powerful processor is required to squeeze out best performance.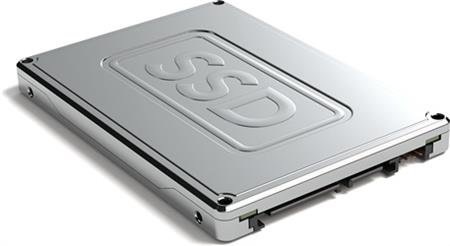 A spinning drive called hard disk drive can spin so fast and this leads to slower disk read and write speeds. That is why so many laptop manufactures are jumping to hybrids drives or solid state drives or SSD. Another reason why these laptops with SSDs are getting popular is because more and more fear that they are going to loose data on a hard disk drive easily if, in case the laptop falls. There are moving parts in hard disk which can break easily in case of fall or if they experience hard shocks. Since there are no moving parts in SSD, data is safe. Also, a laptop with SSD will give you better battery life than an ultrabook or laptop with hard disk. That is because SSD squeeze less juice than an HDD making it more efficient, thus prolonging battery life runtimes.
To bring the advantages of the SSD drives to the budget laptop category, a lot of computer manufactures have started equipping their laptops with eMMC flash storage which is similar to SSD but slower. That being said, eMMC is still much faster than typical hard disk. This flash storage has been introduced to bring the some of the advantages of SSD to cheaper computer like netbooks, sub-200 dollar laptops and best ultrabook hybrid laptops. This makes them shockproof and lighter. Windows 10 is tweaked for eMMC storage and you will have a hard time differentiating between a laptop with SSD and one with eMMC. That is why we have clubbed both of them together but we do have specified whether it comes with an eMMC or SSD. In either case, if you find the storage capacity to be on the lower side, expand it using the computer's micro SD or SD card slot. You can add upto 2000GB. These are best laptops with SSD in 2019.
Asus X555D
This is the best cheap laptop with SSD. It has full HD display and runs on quad core AMD A10 processor with Radeon R7 graphics card for splendid GPU performance. This is useful when using the laptop for gaming, AutoCAD, solidworks or engineering applications. It also makes the laptop ideal for video editing and Photoshop. Look no further if you are on a tight budget.



| 15.6" Premium High Performance Full HD 1080P Laptop, AMD A10-8700P Quad Core Processor with Radeon R6 Graphics, 8GB RAM, 256GB SSD, DVD, 802.11ac, HDMI, Webcam, Windows 10
Asus F556UA-AB54
This is latest laptop with SSD that features an incredibly slim profile that creates a remarkable first impression. Its 256GB SSD and 8GB RAM speeds up everything, making the laptop boot faster and launching apps and games in blink. The screen packs full HD resolution and is coated with anti-glare coating for maximum eye-comfort.


15.6-Inch Full-HD Display packing 1920×1080 resolution
Intel i5-7200U 2.3 GHz Processor (Turbo to 2.8 GHz)
8GB RAM speeds things up even more, letting you boot up faster and launch applications in a blink.
256 GB Solid-State Drive, Windows 10 (64bit) pre installed
HP ENVY 13-ab016nr
HP ENVY 13 is a premium ultrabook laptop with SSD and high-tech design. Powered by latest processor, this computer makes use of fast M.2 SSD that is much faster than a conventional SSD, resulting in faster data transfer and lower application load times. It comes with latest i5 kaby laky Intel processor that is extremely efficient and powerful. You will be able to get 10-14 hour battery life with it which is surprising since it weighs mere 3 pounds. Also onboard are Bang & Olufsen speakers that sound absolutely amazing.


* 13.3 inch FHD screen, WLED backit, 1920×1080 pixels
* Intel Core i5-7200U processor clocked at 2.5GHz, turbo boosts to 3.1GHz + Intel HD Graphics 620
* 8GB LPDDR3 RAM + 256GB SSD
Acer Aspire E 15, 15.6 Full HD, Intel Core i5, NVIDIA 940MX, 8GB DDR4, 256GB SSD
This laptop from Acer packs every single laptop feature ever released till date. It has backlit keyboard, latest i5 processor and very powerful Nvidia GeForce 940MX discrete graphics card enabling you to play the even most demanding games out there with ease. It has DDR4 memory which is faster than DDR3 being used in most laptops on sale right now. Couple that with spacious 256GB SSD and you have a winner laptop with SSD in your hands.


7th Generation Intel Core i5-7200U Processor (Up to 3.1GHz)
15.6-inch Full HD Display, NVIDIA GeForce 940MX with 2GB DDR5 VRAM
8GB DDR4 Memory, 256GB SSD
Windows 10 Home; Backlit Keyboard
Up to 12-hours Battery Life; 6-cell Li-Ion (2800 mAh) Battery
Asus Zenbook Flip UX360CA
Asus Zenbook Flip is an affordable laptop with SSD packing large 512GB SSD. It weighs well under 3-pounds making it ideal for travellers or people who yearn for a light, powerful ultrabook computer. Powering it an Intel Core M-series processor that gives you amazing performance and strong battery life of 6+ hours. The keyboard is backlit and accompanied by a nice, multiotuch trackpad for optimum navigation.


# Convertible display, 13.3″ FHD touchscreen panel
# Intel Core M3 CPU, Intel HD Graphics 515
# 512GB SSD, 8GB RAM, 2.9-lbs
Dell Inspiron i7579
Dell Inspiron i7579 brings undeniable performance to the table with its latest 7th generation Intel Core i5 kabylake processor and stunning 15.6" touchscreen display. Its hybrid-convertible display is also home to a full HD panel that outputs stunning visuals. Thanks to its 360-degree hinge, you can use it in tablet mode as well. Easily the best laptop with SSD.


* 15.6″ full HD screen with IPS tech, touchscreen display
* Intel Core i5-7200u 3.10 GHz Processor, kaby lake
* DDR4 4GB RAM + 256GB SSD, backlit keyboard
Asus ZX53VW
This Asus laptop is well suited for gaming, business, web surfing and getting almost any work done efficiently. If you are in market for an extremely powerful laptop that has lots of SSD storage, strong processor, dedicated graphics card and premium features like backlit keyboard with numpad and stunning design. It has big 15-inch display with full HD resolution which is bright and vivid. Powered by standard voltage i5 processor, it comes with massive 512GB SSD that is unheard at this price range. Powerful CPU and GPU makes it an ideal laptop for gaming, video editing, photo editing, Solidworks, CAD applications. It is the best laptop with SSD in 2019.


* 15.6-Inch FHD screen, 1920×1080 pixels
* Intel Core i5-6300HQ processor clocked at 2.3GHz, turbo boosts to 3.2GHz under heavy loads
* 8GB DDR3 RAM + 512GB SSD
ASUS ZenBook UX330UA-AH54
This 13 inch ultrabook from Asus not only looks unique in its gold casing but packs equally amazing specifications as well. It has 13.3″ IPS display with anti-glare coating. Powered by latest generation Intel i5 processor, this Asus Zenbook offers whopping 10-hour battery life and 256GB SSD for blistering fast performance. Sound experience is excellent on it thanks to stereo Harman Kardon speakers. This is the best laptop for SSD especially if you in market for highly-portable laptop. It is also one of the few ultrabooks packing a fingerprint reader.


13.3-Inch Full-HD IPS Anti-Glare Matte Display with an Ultra-wide 170° Viewing Angle
Powerful 7th-generation Intel Core i5 7200U 2.5GHz (Turbo up to 2.8GHz) kabylake Processor
Networking : Integrated 802.11 ac (WiFi), Bluetooth 4.0 support
HDMI/D-SUB/USB Type C, 802.11a/c WiFi, and SD Card Reader, fingerprint reader
8 GB RAM/ 256 GB SSD Solid State Drive; 10-Hours Battery Life. 1.2 MP High Definition Webcam, Designed to be ultra-slim with an all-aluminum body
HP 15-ay018nr 15.6″ Full-HD Laptop (6th Generation Core i7, 8GB RAM, 256GB SSD) with Windows 10
This HP laptop comes with full HD display and powerful specifications like i7 processor and 8GB RAM which when combined with 256GB SSD gives great computing experience. It is priced aggressively and features full size keyboard with dedicated numpad for improved productivity. It has big 15.6-inch screen and lots of ports making it an amazing desktop replacement. It is one of the few laptops with SSD that comes with optical disk drive.


Intel Core i7-6500U Processor clocked at 2.5GHz
15.6″ Full-HD (1920 x 1080) screen
8GB DDR3L-SDRAM Memory, 256GB Solid-State Drive; Super-Multi DVD Burner
ASUS K501UW
ASUS K501UW comes with spacious 512GB SSD, a dedicated GPU and i7 processor to make sure nothing lags on it. We promise you won't regret buying one. This ultrabook is great for programming, coding, web surfing, gaming, video editing and media watching as it comes with discrete graphic card and powerful i7 CPU. The keyboard is backlit and the laptop looks very professional in person.



Intel Core i7-6500U 2.5GHz (Turbo up to 3.1GHz). Skylake
15.6 inches Matte FHD display. 1920 by 1080 resolution. Windows 10 Operation System.
NVIDIA GeForce GTX 960M gaming graphic card; 8GB RAM; 512GB SSD Storage. Backlit keyboard.
Gigabit Dual-Band 802.11AC ultra-fast Wi-Fi, feature 2 x USB 3.0, 2 x USB 2.0, 1 x HDMI. Bluetooth 4.0.
Dell Inspiron i5577
This laptop doubles as serious gaming laptop under 1000 chiefly due to the Nvidia 1050 dedicated graphics card and insanely fast i7 quad core processor by Intel. It comes with hybrid storage disk giving you best of both worlds. It has full size keyboard and full HD display measuring 15.6-inches making it an ideal desktop replacement machine.


* Intel Core i7-7700HQ CPU, Nvidia GeForce GTX 1050GPU
* 8 GB DDR3L SDRAM, 1TB HDD + 128 GB SSD in hybrid storage configuration
* 15.6″ full HD panel with 1920×1080 pixels, backlit keyboard
HP 14-an013nr
If your budget is for a laptop under 400 dollars and want a full size laptop with SSD then this HP laptop is a good choice. It has excellent build quality and has latest AMD E2 processor. HP has even thrown in a full HD display for best user experience. Images and text look excellent on it. If you will be using your laptop for web surfing, office and other simple computing tasks, this HP laptop will do just fine.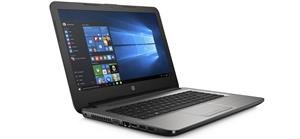 * 14-inch FHD panel, 1920×1080 pixels
* AMD E2-7110 CPU, 4GB RAM, 32GB eMMC SSD