Best 14 inch laptop 2019: Best laptop with 14 inch display – Cheap laptops with 14" display
Best laptop with 14 inch screen in 2019 – Cheapest 14 laptop
Finding best cheap laptop with 14 inch screen – top 14" laptops to buy right now – what to look into a laptop with 14 screen
Which are best 14 inch laptops in 2019? 14 inch laptop list. Reasons to buy 14″ laptop over 15″ one. For many, a best cheap laptop with 14 inch display is better than buying a laptop with netbook-ish 12" screen and 15.6" laptop. And it is definitely interesting to see the incredible difference an inch or two makes in laptops. You will be surprised to see size difference between 14" and 15.6" laptops. It shall be noted that all best laptops with 14.1" displays come under this category.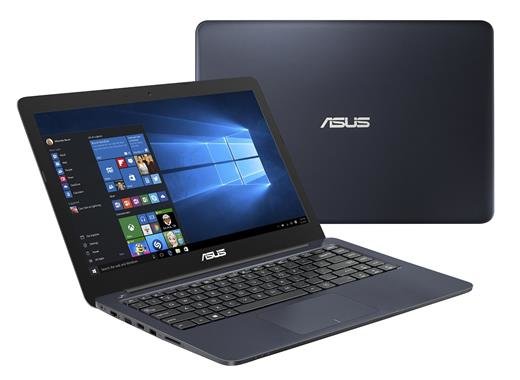 A laptop with 14 inch screen in 2019 is about 25 percent smaller in size than a 15.6" mainstream laptop. It sounds weird but it is true. But the best part is that laptop manufactures still have adequate amount of space to equip these best 14" laptops with full size keyboards so your typing experience does not get hampered. A lot of people in USA and India buy these cheap laptops just for surfing the web. Same goes for the touchpad and you get plenty of space for your multi touch gestures.
Best 14 inch laptop: what should be on your checklist
Processor: The cheap 14 inch laptops come with Celeron, Pentium and in rare cases, Intel Atom processors. If you get the ones from latest generation, you will get stunning battery life. Most of them have TDP of under 10 watts which makes them amazingly efficient. But if you want raw power, then something with an i3 or higher would be a better choice. The latest AMD processor range is excellent too and they have best graphics. They fall short in the battery life department though.
Resolution: Most of the laptops with 14 inch screen come with HD resolution which is 1366×768. This is good enough for most users but if you consume a lot of media or work with two documents at time, then getting full HD laptop makes sense. That being said, 99 percent of the users would be fine with HD resolution and it is crisp enough for 14-inch display.
Storage: The ultra-thin laptops with 14 inch screen feature eMMC or SSD storage. This helps in improving application and operating system loading times in a big way. The budget ones are low on storage but you can easily expand that using SD or microSD card slot.
RAM: Windows 10 is extremely efficient operating system and you will amazed how well it works with low memory systems. That is why you see so many windows 10 netbooks and convertible 2-in-1 laptops with 2GB RAM smoking much more powerful laptops in terms of application and OS loading performances. RAM is also very important if you will be doing things like photo editing or music production since both these tasks requires 8GB or more RAM for smooth operations.
Keyboard and touchpad: Some 14-inch notebooks come with full size laptop keyboard which integrates a dedicated number-pad as well. This is useful for those who key-in a lot of numbers. It can make the keyboard area look a bit more cramped. That's why we have included several models that have spacious keyboard with full size laptop keys that boast excellent key pitch for comfortable typing experience.
MSI GS43VR Phantom Pro
MSI GS43VR Phantom Pro is the best 14 inch laptop of 2019. It is powered by the very powerful Intel Core i7-6700HQ processor that is backed by Nvidia's latest Pascal GPU that brings desktop-level graphics to laptops. This makes it an excellent gaming laptop under 1500 dollars. This VR-ready laptop is also ideal for anything processor or graphic-intensive. It 128GB SSD and 1000GB hard disk for storage. OS and apps run off SSD which load data instantly and that mammoth hard disk is used for storing other stuff that requires massive storage space. This is indeed the best laptop with 14 inch screen right now.


| 14″ Ultra Portable Gaming Laptop, FHD screen
| Nvidia GTX 1060 discrete GPU, Intel Core i7-6700HQ processor, 16GB RAM, 128GB M.2 SATA SSD + 1TB HDD, Windows 10, backlit keyboard
Dell Inspiron 14
Dell Inspiron 14 offers uncompromising performance packing touchscreen display, Nvidia 920M GPU and lightning fast i7 processor. Display on the laptop is one of the best we have ever seen. You can use this ultrabook for gaming, CAD, Photoshop etc. We like how Dell has retained DVD on this laptop which might be useful on certain occasions. The keyboard is comfortable and backlit as well. Definitely worth of being in this best laptop with 14 inch screen list.


> Intel Core i7-5500U 2.4GHz + NVIDIA GeForce GTX 920M dedicated graphics card
> 8.0 GB DDR3L SDRAM, 1TB HDD, DVD drive
> 14.0-Inch Screen with touchpanel, backlit keyboard
Lenovo Ideapad 510s
This is the best and most well equipped 14″ laptop of 2019 out there packing 8GB RAM, 1000GB hard disk and running latest windows 10 operating system. It is affordable, packs capable and power-sipping CPU, thus yielding excellent battery life. The CPU is latest Intel's kaby lake type so you get great performance and battery life.


| 14 inch laptop, full HD screen with IPS technology, 1920×1080 pixel resolution
| Intel Core i5-7200U processor, 8GB RAM, 1TB HDD, Intel HD Graphics 620, Windows 10
Lenovo Yoga 710
Lenovo Yoga 710 is most powerful 14 inch laptop packing some really powerful specs. It features latest kaby lake Core i5 processor from Intel backed by 8GB RAM and touchscreen display that can be rotated to be used as tablet. It comes with extremely fast 256GB SSD that loads apps near-instantly.


> Intel Core i5-7200U mobile processor with Intel Iris Graphics 620
> 4GB DDR3L memory + 256GB SSD
> 14″ touchscreen with full HD touchscreen panel
Acer Cloudbook 14
As its name suggests, if most of the work that you do is on the cloud, this Acer 14″ laptop could be the perfect buy for you. Packing powerful Intel processor, it comes with 4GB RAM and SSD drive that opens apps instantly. It has amazing keyboard and you will have no trouble typing in long documents on it.


> Intel Pentium N3050 1.6 GHz Processor
> 2GB DDR3L RAM + 32GB SSD which is expandable via microSD card slot
> 14.0-Inch Screen, Integrated Graphics
> Windows 10, 12-hour battery life
Asus VivoBook R416SA-EH21
The Asus VivoBook's performance makes even the 1000 dollar laptops shy. It has full HD display which is first for a under 400 dollar laptop and packs a flash storage with 128GB capacity which is also first in its class. In other words, this 14 inch laptop screams performance.


> 14-Inch Full HD 1080P Display, Windows 10 Signature Edition Pre-Installed
> Intel Braswell Quad Core N3700 1.6 GHz, Turbo to 2.4 GHz
> All-day battery life
> 128GB eMMC Flash storage and 4GB RAM