Ultrabooks with best battery life 2020: Thin laptops with long battery life – top 10 ultra-thin ultrabook laptops with all day battery life
Best ultrabook with long battery life in 2020: Ultrabook with best battery life
Ultrabooks with best battery life are hard to find as most of the manufactures are bent upon making these thin and light machines more and more stronger. These ultrabook manufactures need to understand again that these are, after all portable laptops and people will be working on them on the move where they may not be able to get power supply even after carrying the burden of bringing the chargers along. An ultrabook laptop with poor battery life is no good as you will not be able to get any work done if your ultrabook does not have long battery life. All day battery life on thin laptops and ultrabooks is now possible with latest ultra-low voltage processors. Not all of us want to do gaming on ultrabooks and someone of us just want an ultrabook with best battery life.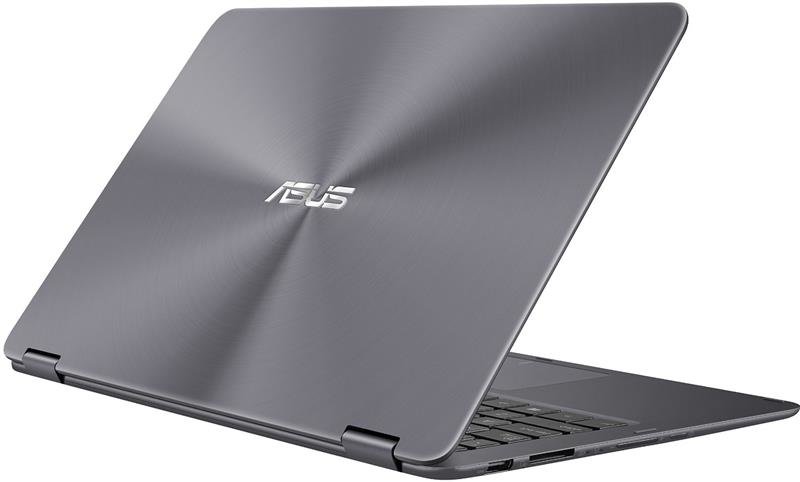 Ultrabooks with best battery life: what to look out for?
There are certain things to keep in mind when looking for the best ultrabooks with best battery life. This includes buying ones with ultra-low voltage processors. These processors consume less power and still deliver good performance. This is because they normally run at low CPU frequency and shut down extra cores to prolong battery life. But whenever there is high load, they increase the CPU frequency to boost the performance. That is how you get ultrabooks with best battery life and stellar performance at same time. This is also the reason why you should not get even the best gaming laptops under 2000 if you are looking for great battery life as they make use of full-voltage processors and thus run at high frequencies resulting in poor battery life.
As much as we hate saying this but stay away from those ultra powerful laptops with Pascal GPU because all of the Nvidia Pascal laptops pack extremely powerful dedicated graphics card that can make the battery run dry in less than couple of hours. Another thing to consider is size of battery. Consider getting laptops with atleast 7000mAh to get all day battery life. Anything less than that and you may not get spectacular battery life. You may not believe it but some of the top ultrabooks with best battery life have around 10,000 mAh of juice inside. And those thin laptops can yield 10 hour-plus battery life.
Another major factor that boosts runtimes is using SSD. When you get an ultrabook laptop with SSD, then it means that all data is stored in flash storage. There are no moving parts so less energy is consumed which helps in prolongating runtimes. SSD drives are also considerably lighter than hard disk drives and that results in lighter laptops. So our laptop experts went on the search to find the ultimate ultrabook with long battery life.
HP Envy 13
HP Envy 13 is latest, modern and high-tech ultrabook with powerful, yet-power-sipping innards that promise great battery and performance. This HP ultrabook is equipped with an i7 processor that is backed by 8GB RAM and 256GB SSD that together deliver stellar performance. The keyboard is backlit and comfortable for typing in long documents. It is only one on this list to boast a quad HD display which is excellent for you are working with multiple windows and web browsing as you see so much more at a time. Easily one of the best ultrabooks with long battery life.


* 13.3-inch QHD+ display, 1920×1080 pixels
* Intel Core i7-7500U processor clocked at 2.7GHz, turbo boosts to 3.5GHz
* 256GB NVMe M.2 SSD, 8GB DDR4 RAM
* 10.5-hour battery life, backlit keyboard, Stereo speakers
Acer Spin 5
Acer Spin 5 boasts a 10 hour battery life runtime despite packing a powerful i5 processor and a multi-touch display that can be tilted back to be used as large slate tablet. It offers fast 256GB SSD storage and 8GB RAM, all in a 3.5lbs body that is mere 0.78" thin. Pair that with an attractive price tag and you have a winner in your hands.


# 13.3″ Full HD Touch, 7th Gen Intel Core i5, 8GB DDR4, 256GB SSD, Windows 10, Convertible
Dell Inspiron i5378
Dell Inspiron i5378 is the ultrabook with best battery life, all without compromising on the performance front. Dell has equipped their new laptop with latest Intel's kabylake 7th generation Core i7 processor and fast 256GB SSD, both of which contribute in giving you runtime of 5-7 hours on single charge. This is unheard of, especially from an ultrabook with i7 processor. The keyboard is full size and has backlit keys for your typing comfort. The 13" screen packs full HD panel and can be rotated to be used as tablet.


| 13.3″ FHD touchscreen, Intel Core i7-7500u CPU, 256GB SSD, 8GB RAM, backlit keyboard
Asus ZenBook Flip UX360CA
This has everything Asus and Microsoft has to offer. This ultrabook was closely developed by Asus and Microsoft. It is super thin and offer more than five hour battery life. It has latest of everything – in a very compact design. You can rotate this ultrabook's touchscreen to the back and use it as a large slate tablet. It is one of the best ultrabooks with long battery life in 2019.


# 13.3-Inch touchscreen IPS FHD display, 1920 by 1080 resolution
# 6th generation Intel Core i5-7Y54 CPU. 512GB Solid State Drive. 8GB RAM.
# 1x USB 3.1 Gen1 Type-C, 2x USB 3.0, 1x Micro HDMI. Bluetooth 4.1, 802.11AC Wi-Fi
# Windows 10 OS and 1st ZenBook certified with Microsoft Cortana with Voice-Premium
# 1-year International Warranty with 1-year Accidental Damage Protection
Dell Inspiron 15 7000
Dell Inspiron 15 features a large 15″ display and convertible design. This is an ultrabook hybrid allowing you to use the ultrabook in variety of positions including tablet, tent and stand. Its power sipping Intel CPU, flash storage and internals ensure you get long battery life. The keyboard is backlit and extremely comfortable to type for longer durations.


* 15.6 inch LED backlight touchscreen display with 1920×1080 resolution
* Intel's 7th generation i5-7200U kaby lake processor with 3MB cache, clocked at 3.1GHz, Intel HD Graphics 620
* 8GB DDR4 RAM, 256GB SSD, backlit keyboard, 3-cell battery
Asus UX490UA
Asus Zenbook 3 delivers unprecedented performance thanks to the 7th generation i7 processor, 16GB of ultra-fast DDR4 RAM and 512GB PCIe SSD that is 3x faster than standard SSD. It is so powerful that you can connect two dual 4K monitors to it without any slowdowns. A perfect ultrabook should have perfect keyboard. Its full size backlit keyboard offers impressive 1.2mm key travel for comfortable and accurate typing experience. Despite being so thin, Asus has unsurpassed audio capabilities. If you have decent budget, get this one.


# 14-Inch Zenbook 3 Deluxe Notebook Core i7, 16GB RAM, 512GB SSD, Fingerprint Sensor, Windows Pro
Lenovo IdeaPad 110s – best value for money
Lenovo IdeaPad 110s is not an ultrabook but since it extremely thin, light and offers 7-8 hour battery life, we decided to mention it on this list. It offers all day battery life at fraction of what other ultrabooks cost. This 11-inch netbook ultrabook might look weak on paper, but boy, it is lightening fast thanks to flash storage and speedy N3060 processor from Intel that is tweaked for windows 10. It wakes up in less than 2 seconds from sleek and boots in less than 10 seconds. You will get 7 hour+ runtime with it.


# 11″ HD display with 1366 x 768 HD resolution
# 2GB 1600 MHz DDR3L RAM; 32GB eMMC Flash Storage
# Quad core Intel N3060 processor + Intel HD Graphics
# Windows 10 Signature edition OS with Free 1 year office