Best Android Tablet under 150 dollars 2020: Cheap Android Tablets around 150 dollars
Best android tablet under 150 dollars 2020
Android is an open source operating system. Google only takes a little fee for allowing tablet manufacturers to load their cheap android tablets with play store. This is one of thing to keep in mind if you go for a cheap android tablet under 150 dollars. We have used and reviewed a lot of the best windows tablets and android models till date and we know where the tablet manufacturers cut corners to bring the price down.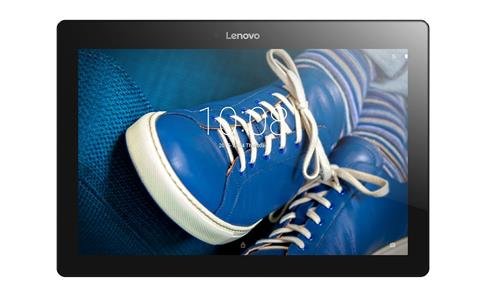 Whether you are buying one go your kid or for yourself, the last thing we want is buyer's remorse. We have made a small list of tablets which we think are best android tablets under 150 dollars.
These best cheap android tablets under 150 dollars are excellent buys for those who do not want to buy laptop for kids. These android tablets have small learning curve compared to the laptops which either run windows or chrome.
So what should you keep in mind before choosing the so-called best android tablet under 150 dollars.
Display size –To keep the prices as low as possible, most tablets come with 7" display as manufactures are able to procure them at cheap prices. You might be able to find one with 10". You have to keep expectations about screen quality pretty low. Same can be said about their resolution which is WVGA 800*480 or HD 1366*768/1280*800 if you're lucky.
Storage, memory -android system takes up around 3GB space so only go for tablet that comes with 8GB storage. While 16GB is even better, you would probably have to shell out more for that. Mask sure the tablet you're getting comes with micro SD expansion slot. This you can save your movies, clips and music on external storage and free up internal space.
Processor – if you think you would be able to get the flagship processors at this range, you are living in a different dimension. You will be getting entry level processors and may be mid-end in some models. Fortunately if you get the latest android tablet, then might get android 6 or 7 which means it will run quite smoothly. If you get an old android tablet under 150 dollars, then chances are it will come with a very old version of android. This can hamper user experience. There is a big chance that any cheap android tablet will never get update.
Battery capacity –For at least 2 days of moderate use which involves 2.5 hours of web surfing everyday, make sure the battery capacity is at least 3000 mAh. The battery not only has to power the processor but also feed that power-hungry screen. If you want to charge it every 4-5 day, them go for 5000mAh battery.
Here are the best android tablets under 150 dollars in 2020.
Samsung Galaxy Tab A 7
Galaxy Tab A is the best android tablet under 150 dollars. It is from a well-known company and has decent build quality as well. Equipped with a 7" display, it is ideal for web browsing, reading and gaming. Its specs include 7" display, 1280×800 pixel resolution, Android 5.1, Wi-Fi, 3G, 8GB storage, micro SD card and 1.5GB RAM.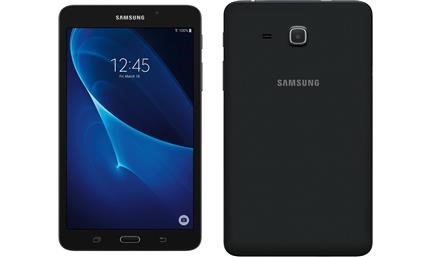 * Comfortable to the touch and light in your hands, the Tab A 7.0″ is easy to take anywhere.
* Enjoy more of your favorite music, photos, movies and games on the go with a microSD card1that expands your tablet's memory from 8GB2 to up to an additional 200GB
* The long-lasting battery keeps you powered up to watch, read and game at home or on the gofor up to 11 hours of Internet usage.3
* Bring engaging educational content to kids of every age when you subscribe to Samsung Kids.
* Make shareable moments better with advanced camera features. Catch more in each photo withPanorama and Continuous Shot modes.
Samsung Galaxy Tab E Lite
The Galaxy Tab E Lite is the cheapest android tablet from Samsung. It is excellent for kids and adults who do not want to spend too much on a tablet. Its specs include 7" screen, 1024×600 resolution, 1GB RAM, 8GB storage, 1.3GHz processor and Wi-Fi.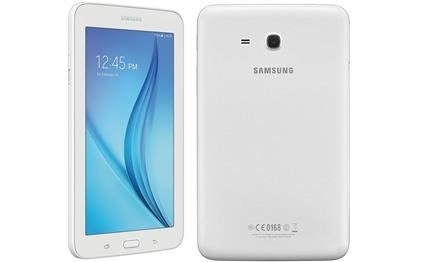 * Perfectly portable, the Galaxy Tab E Lite lets your browse, read or game with the bright 7″ screen.
* Watch, read and game at home or on the go with up to 9 hours of Internet usage on a single charge.1
* Empower your child's learning with fun and educational content from characters they love.3
* Expand your memory up to an additional 32GB with a microSD card.2
* Capture the moment perfectly with advanced camera modes.
Lenovo TAB2 A10
If you yearn for a large android tablet under 150 dollars, then you have to check out the Lenovo Tab A10. It has big 10" screen and is powered by Snapdragon 210 processor. It runs android 4.4 and comes with 1GB RAM and 16GB flash storage expandable via microSD card slot. Its big 7000mAh battery ensures you only have to charge it after 10 days of use.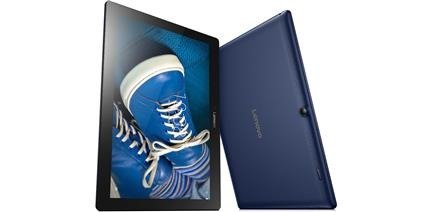 * The big, bright 10.1″ HD Display provides a cinema-like video and gaming experience.
* Enjoy movies and TV with skin-tingling sound, thanks to dual-speakers and immersive Dolby atmos audio.
* No pause for a recharge. The fun never stops with a 7000 mAh battery that delivers up to 10 hours of non-stop entertainment.
* All the features of a premium tablet – superb display, long battery life – at a true value price!
Acer Iconia A3
Acer Iconia runs android 5 lollipop and comes with a large 10" screen. It costs little more than 200 dollars but its specifications make it totally worth it. It is the only one on the list with full HD panel, 2GB RAM and 16GB flash storage. If you are looking for a cheap android tablet with large display, the Acer Iconia A3 is the best of the lot.


* Android 4.4 KitKat, 10.1 inches Display
* Intel A4 1.83 GHz
* 16 GB Flash Memory, 2 GB RAM Memory
* 1.25 pounds
NeuTab N11 Plus
It has big 10" display and HD resolution. Powering it is a quad core Mediatek processor that gives you smooth user experience. We love the fact it costs less than 100 dollars making it the cheapest android tablet with 10" screen under 100 dollars. Its specs include 10" IPS HD display, 16GB storage, 1GB RAM, mediatek processor, WiFi, 3G SIM card slot, dual SIM functionality and 1GB RAM. It runs android 4.4 kitkat.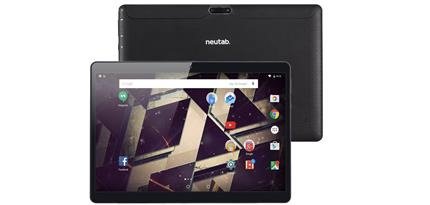 * NeuTab unlocked GSM 3G 10-inch phablet N11 Plus features a powerful MediaTek Quad-Core CPU, giving it a significant performance boost over competing devices and ensuring an impressive smooth multi-tasking.
* Compatible with GSM carrier T-Mobile network ONLY. 3G / 2G network supported, frequency bands 2100/1700 MHz (please check with your phone carrier for compatibility and data plan details).
Tablet fx970
FX970 runs android 5.1 and packs some really amazing specs. It has 64GB flash storage, microSD card slot and even SIM card slot with calling function. It has large 9.7" screen that is backed by 8000mAh battery that gives you decent battery life as well. Powering it is a octa-core processor that gives you excellent performance for the tiny amount of price you are paying.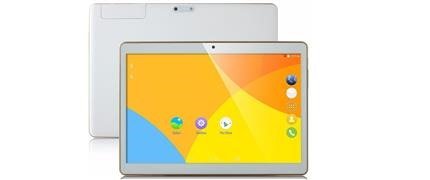 * Enhanced performance: Featuring a powerful and robust Octa-Core CPU, Pro ensures quick app launches and ultra-smooth gaming. Android 5.1 lollipop enables quicker multitasking without sacrificing its performance.
* Stay connected: Built-in Bluetooth allows easy pairing with speakers, keyboard, and other Bluetooth-enabled devices which makes your tablet powerful multi-media. Built-in Wi-Fi 2G 3G enables you stay connected on the go and fast web browsing.
* Expanded storage: An 64GB nand flash enables you to download thousands of apps from Google Play Store and Micro SD card slot allows adding up to 64GB of extra space to store songs, videos, photos and other files.
* Dual camera 2.0MP+8.0MP Phone call 2G 3G sim card slot
So that was the list of best cheap android tablets under 200 dollars. The imported Chinese ones given at the bottom really give the big brands a run for their money. If you don't care about brands and buying one for casual use, do give the super cheap ones a try.